Export Templates
If you work with several clients and use different sets of data for their reports (for example, for one client you export rankings with volume and ranked in SERP URL, and for another — with traffic), you can save them as templates. Then you won't have to delete and add necessary columns every time.
How to create an export template
Go toRank Tracker.
Clickon the toolbar.
Click to the right of CSV, XLSX or PDF.
Click on Column and add columns for export. To change column options, such as search engine, volume type, or location, click on it.
Click and select Save as new template.
Enter a name for the template and click OK.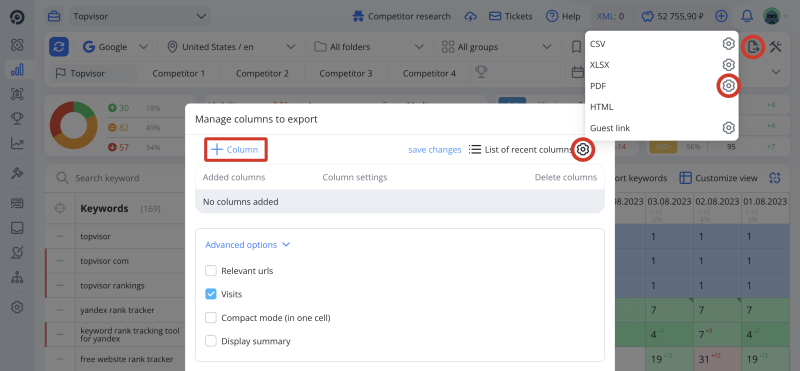 How to work with templates for export
Click and select a template in the list.
Click and select a necessary action.
To delete one of the fields that is used in a template, select the template, click to the right of the field, and click Save Changes.
Where can I find the templates I've created?

You can view all saved templates in CSV, XLSX or PDF format settings by clicking