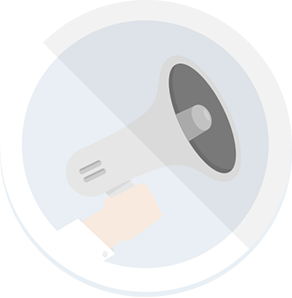 Affiliate program
You receive a 10% commission from total pay!
Join Affiliate program
How it works?
Each user authorized in Topvisor becomes our partner and is welcome to join the Affiliate program. A referee is an Affiliate program member who signed up under the advice of another user.
How can you attract referees?
1. Publish a referral link.
The referral link is a link that contains your ID. If a visitor clicks on your referral link, he or she becomes a member of the Affiliate program and your referee.
2. Send email invitation.
The invited user will receive a message with an invitation to sign up. His or her email address will be linked to your profile as a referral address.
Stats
You сan see all stats and the commission you earn on the "Billing" page, "Affiliate program" tab.
Join and earn!
If you have site or blog with the same target audience as Topvisor's (webmasters, SEO-consultants, Internet marketers), make a video review, create an entertaining post, publish a partner link with a short or detailed description of the service and place an update informer on your webpage.
If you do not have a webpage you can publish a partner link in a forum, on Facebook or Twitter to share this information and make the link clickable.